THE CLARION BRASS BAND SERIES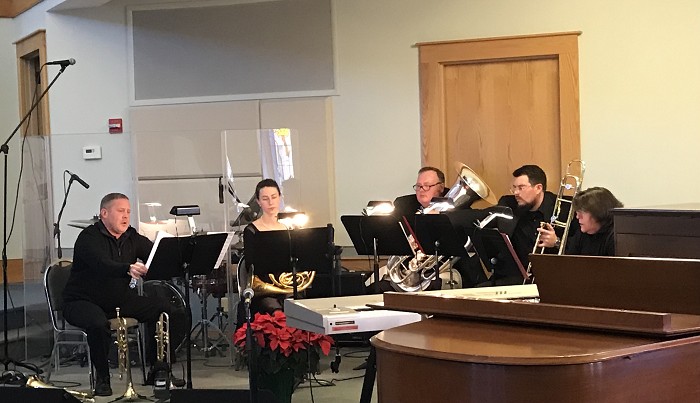 The Clarion Brass Band performed a 30-minute concert before our Thanksgiving Eve and 2021 Traditional Christmas Eve services.
The Clarion Brass is a musical ensemble composed of five instruments: two trumpets, one French horn, one trombone and one bass trombone. As an ensemble type, they are very flexible with a repertoire spanning more than five centuries, from Shakespeare's time to the popular songs of today.