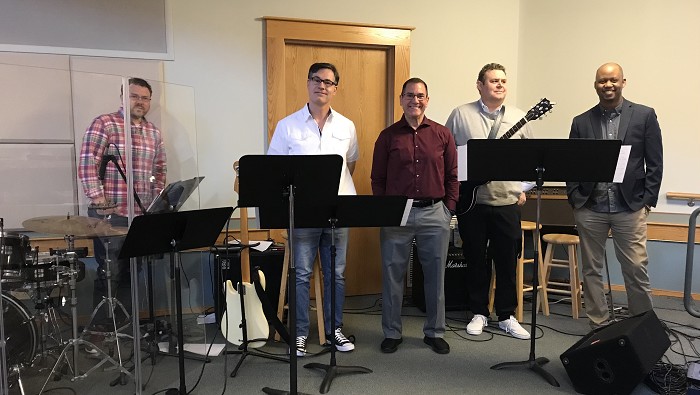 We are blessed to be able to provide music and lead worship at our Holy Cross Contemporary Worship Service. Our Praise Band plays Sunday mornings at 10:30 AM in the sanctuary. The group plays modern contemporary worship songs in the style of artists such as Michael W. Smith, Casting Crowns, or Jordan Smith. The style of contemporary worship music is influenced by popular music, not suitable for the traditional church organ.
Worshiping and praising God is the focus of the band at Holy Cross.
The band consists of:
Vocalists Instrumentalists (drums, piano, bass, guitar)Worship leaders
Media Shout slides operators
We seek to glorify God in the music we provide. We choose music that focuses on Him and our relationship with Him.