GROUPS & MEETINGS
The 20th Northern Midwest
ZNA Koi Show
hosted by
Gateway Koi and Pond Club
ST. LOUIS KOI SHOW & POND EXPO
Rick and Pam Jokerst are Chairing this event.
SEPTEMBER 23, 24 & 25, 2022
Fri.
3-5pm, Sat. 9am-5pm and Sun. 10am-2pm
TIMBERWINDS NURSERY
54 CLARKSON ROAD
ELLISVILLE, MO 63011 U.S.A.
There
will be raffles, attendance prizes, koi judging and speakers on various topics
of ponding and gardening Saturday, along with the judges' talk and tour of the
tanks on Sunday at 10am. Show koi will be removed from tanks on Sunday at noon
for transport home. Koi, goldfish and pond & garden-related vendors will be
open all three days. Timberwinds Nursery carries a wide variety of high-quality
plants, shrubs, and trees along with decorative garden and gift items. Come
enjoy the beautiful living jewels of Japan! Fun for the whole family! Outdoor
event-rain or shine! Free event!
YOUTH GROUP PARENT MEETING
When: Sunday, 9/11 at 11:45PM (after second service)
led by Kevin McCracken
Where: Old Fellowship Hall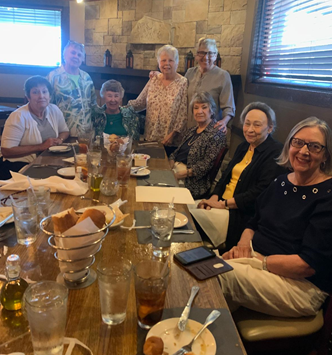 Date: TBD
Time: 12:30 PM
Location: Spiro's (indoors)
1054 N Woods Mill Rd
Chesterfield, MO 63017
Topic: TBD
Join us for more interesting dialogue and yummy lunch & dessert. Make sure you take a little time to find a few interesting things to share about our topic!
If you would like to join us, leave a message for Sandy Kalin at
314-628-1199 and she will call you back.
---
BIBLE STUDY -

N

O MEETING THE MONTH OF AUGUST. WILL RESUME 9/7
We ZOOM weekly so you can be a part of it from anywhere!

Date: Every Wednesday
Time: 10:00 AM
Location: Meeting on Zoom and in Library
Contact: Pastor Janice
913-226-3334 or
janiceahawley@gmail.com
Click here to join meeting
Meeting ID: 978 390 2529
Passcode: 255236
---
PRAYER SHAWL MINISTRY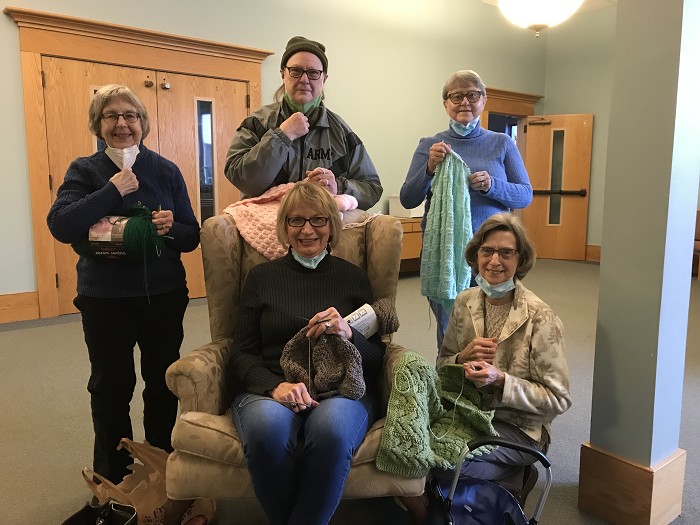 Date: on summer hiatus...Will return at the end of Summer!
Time: 10:00 AM – 12:00 PM
Location: Holy Cross Narthex
Contact: Susan Rockwell
---
MEN'S BIBLE STUDY
Please Note: Men's Bible Study has suspended study through the summer months and will resume the study of Luke this fall on September 19th

.
Contact: Clarence Jentes at 314-255-7551
or Mike Prange 314-620-5509
If choosing in-person, meet at Holy Cross before 7pm to start the study on time.
---
Date: 2nd Monday of the Month
---
Date:
Every Sunday
Time:
after 8:30 AM service
Location: New Fellowship Hall
Once 8:30 AM Sunday service has ended, grab a cup of coffee & bagel and join us for our fellowship time.